3) Fort Peck Dam
The Fort Peck Dam is the highest of six major dams along the Missouri River, located in northeast Montana in the United States. It is the largest hydraulically filled dam in the United States.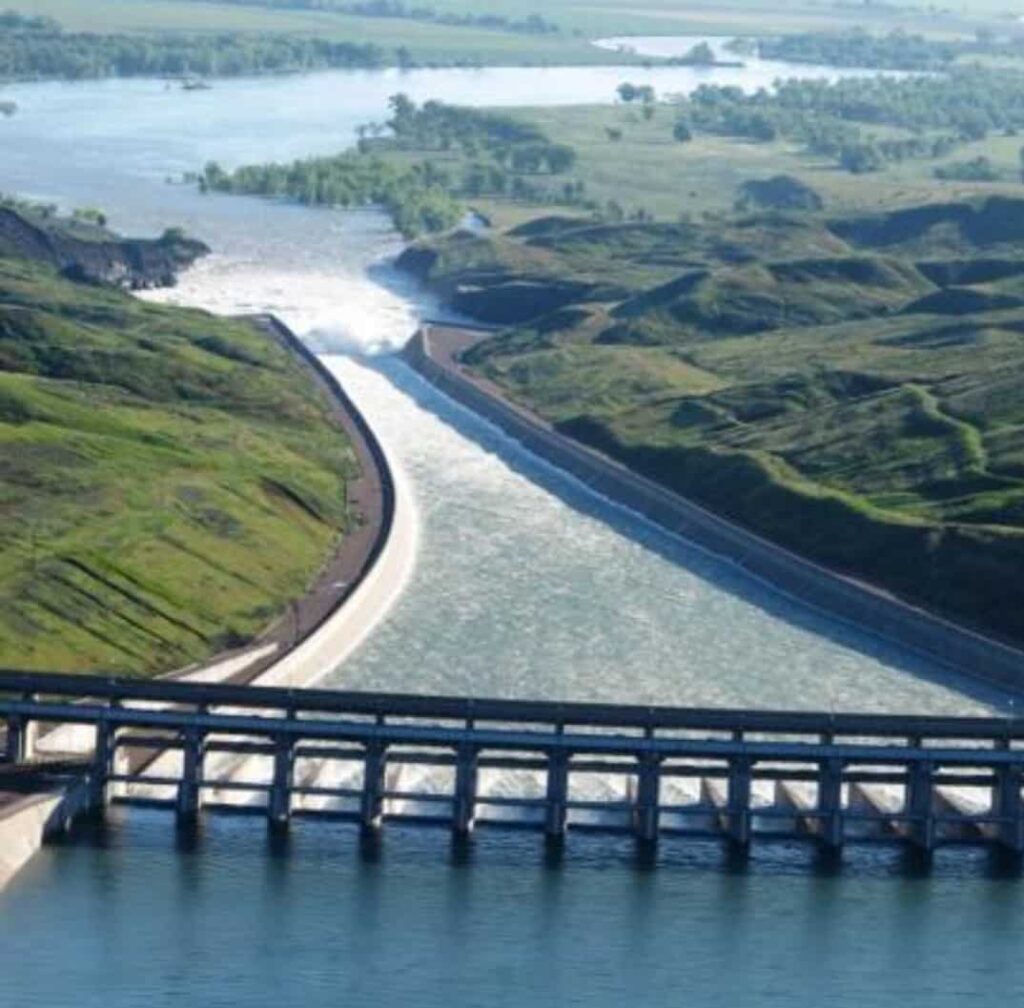 The dam and the 134-mile-long (216 km) lake are owned and operated by the U.S. Army Corps of Engineers and exist for the purposes of hydroelectric power generation, flood control, and water quality management. Fort Peck was a major project of the Public Works Administration. Construction of Fort Peck Dam started in 1933. Since the construction method of hydraulic fill was chosen, four electric dredges were built. Samples were taken from all zones regularly to ensure that the material had the gradation and consolidation characteristics specified by the design. The dam presently has a nameplate capacity of 185.25 megawatts, divided among 5 generating units (which in turn are divided between the Western and Eastern grids).
Fort Peck Dam Statistics
Fort Peck Dam is 76 meters (250.5 feet) high and 6,409 meters (21,026 feet) long.
Its five turbines can generate 185,250 kilowatts of power.
Fort Peck Lake, which the dam impounds, is the fifth largest constructed reservoir in the United States; it extends 216 km (134 miles).
How to reach
Fort Peck is a town in Valley County, Montana, United States. The nearest town is Nashua to visit the Fort Peck Dam through the highway.