Vermont is a state in the New England region of the Northeastern United States. It is the only state not bordered by the Atlantic Ocean in New England. This place offers you delicious eats, connecting with nature, opportunities for sightseeing, and its natural beauty. There are several things you can do in Vermont those are listed below. 
1. Lake Willoughby
Lake Willoughby is a lake that is located in the town of Westmore in Orleans County in the Northeast Kingdom of Vermont, United States. The water of the lake is crystal clear and absolutely stunning. Lake Willoughby is also called America's Lucerne. The visitors can do plenty of things in these gorgeous surrounding like kayaking, swimming, and ice skating, In the warmer months berries also grows at this place.
2. Wilson Castle
Wilson Castle was built in 1885, it is located at Proctor in the U.S. state of Vermont. The Castle is a nineteenth-century estate. You may feel a bit weird visiting this place but it is one of the most famous places in Vermont. The castle doesn't have an architectural style, it combines various elements of  Dutch Neo-Renaissance, Scottish Baronial, and Romanesque Revival.
3. Pump House Indoor Waterpark
Pump House Indoor Waterpark is the only indoor waterpark in Vermont. It is a rain shine. You have to buy online tickets to get into the water park. There are so many kinds of attractions in the park including slides, chutes, and rides. The park has a Double Barrel Flowrider which is a mix of surfing and skateboarding that takes place on an unending wave. The Pump House Indoor Waterpark has a Deep Water Activity Pool that contains an aquatic basketball area and climbing wall.
4. Fleming Museum of Art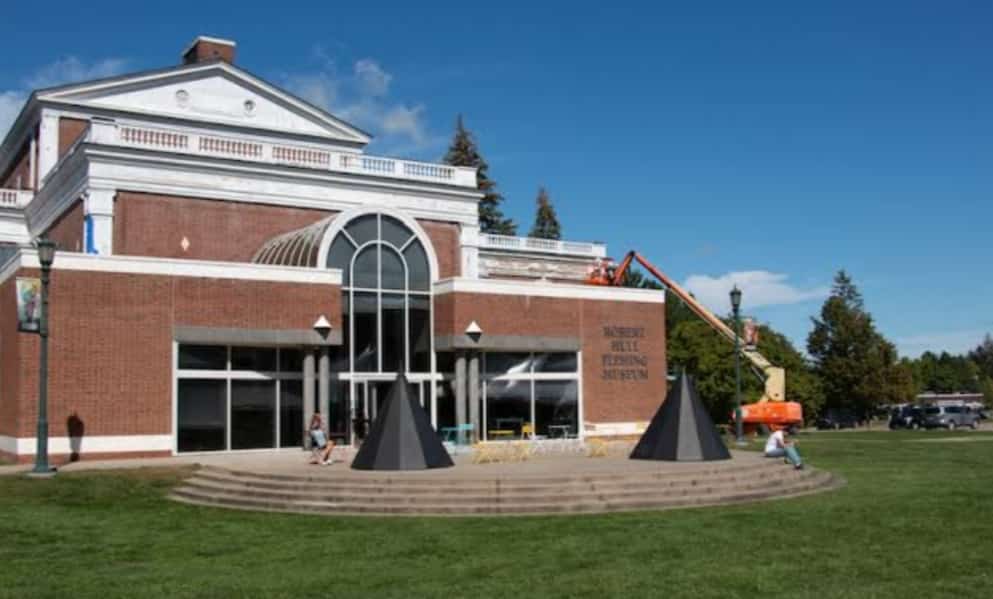 The Fleming Museum of Art is a museum of anthropology and art at the University of Vermont in Burlington. The museum showcases both local and international artists. The Fleming Museum of Art also supports education. They display paintings and portraits of indigenous masks and vintage wedding gowns. Many collections are divided by region.
5. Vermont Toy Museum
Vermont Toy Museum is located above a quaint little general store. The museum is filled to the brim with rare and vintage toys. There are almost 100,000 toys. You will get to see the collection from the 1950s to the present day. Some of the museum collections include model trains, dollhouses, figurines, building blocks, telescopes, stuffed animals, yo-yos, and music boxes. They also have a wall with a vintage comic book collection that completely explodes with color. The main part of this museum is that no one knows who is the owner of it.