1) Saud Beach, Luzon, Philippines
Saud Beach is also known as Pagudpud Beach. The beach is popular for its crystal clear water and white sand covered with coconut palms.
The sunset from Saud Beach feels like heaven. It's one of the most popular tourist attractions in Luzon Philippines. Apart from that, it is among the most photographed beaches in the world. Saud Beach is mostly recommended for pre-wedding photo shoots. The Philippines also won three awards in 2020 at the 27th World Travel Awards Asia's Leading Beach Destination, Asia's Leading Tourist Board, and Asia's Leading Dive Destination.
2)
Hanalei Bay, Kauai, Hawaii
The beach also has the most beautiful town named Hanalei an unforgettable place to visit for vacations which is the Register of Historic Places.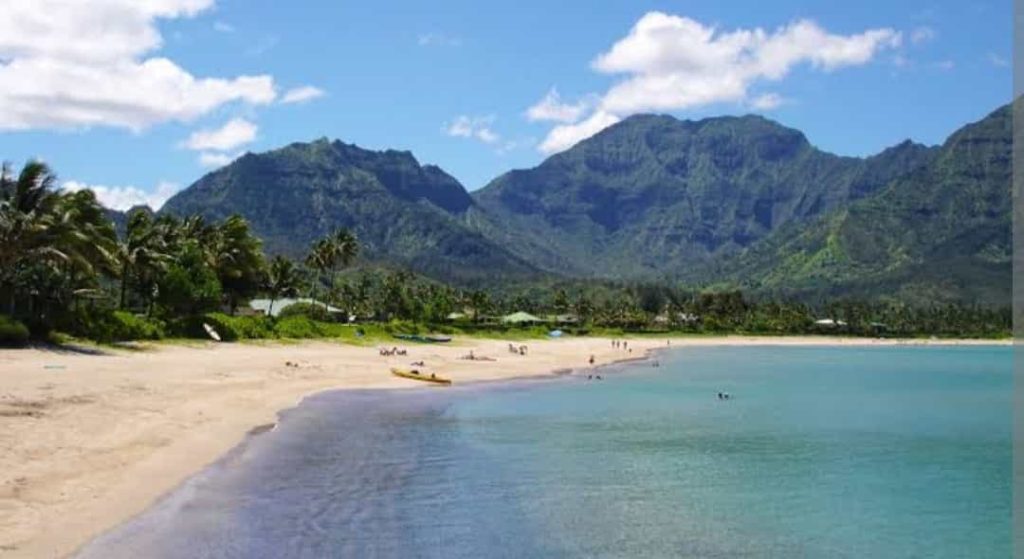 It's located at the mouth of the Hanalei River. where you can get to see the real beauty of nature the place is surrounded by mountains, rivers, and fields of taro (kalo in Hawaiian). The local people go to Hanalei Bay to fish, swim and play music. Hanalei Bay, Kauai, Hawaii got world-famous in 1957 as it got featured in the classic film, South Pacific. Once the Hanalei Pier was known for the busy working pier as loading and offloading of sugar and other goods from ships. This place also has many more beaches to visit like Wai'oli and Black Pot.
3) Copacabana, Rio de Janeiro, Brazil
Copacabana beach is located in the city of Rio de Janeiro, Brazil. It's a beach where you can do everything like sunbathing, playing volleyball, and promenading.
You can also get one of the best shopping centers in Rio and many movies and play theatres, jewelry shops, restaurants, and nightclubs. In August 2016, Copacabana beach hosted volleyball in the Olympic Games. If you want to make your New Year's Eve happen then definitely you should visit Copacabana beach because the fireworks display lasts for 15 to 20 minutes which is one of the largest in the world. This is also one of the official venues of the FIFA Beach Soccer World Cup, which attracts visitors from all over Brazil as well as from different parts of the world.
4)
Clearwater Beach, Florida
If you want to visit the most crystal clear beach then you should surely go to Clearwater beach in the Gulf of Mexico in Pinellas County on the west-central coast of Florida.
It is popular for its white sand and clear blue water. Visitors can enjoy activities like boating, swimming, fishing, kayaking, private boat tours, dolphin adventures, helicopter tour, and segway tours on the beach.
5) Camps Bay Beach, Cape Town, South Africa
Camps Bay Beach is located in South Africa. It is famous as a Cape Town party beach and also as a picnic spot.
The visitor can get multiple hotels, restaurants, and shops to hang out. The beach is a Blue Flag certification. It is a bit crowded because of its location as it is very close to the city.